Our projects of T-SHIRTS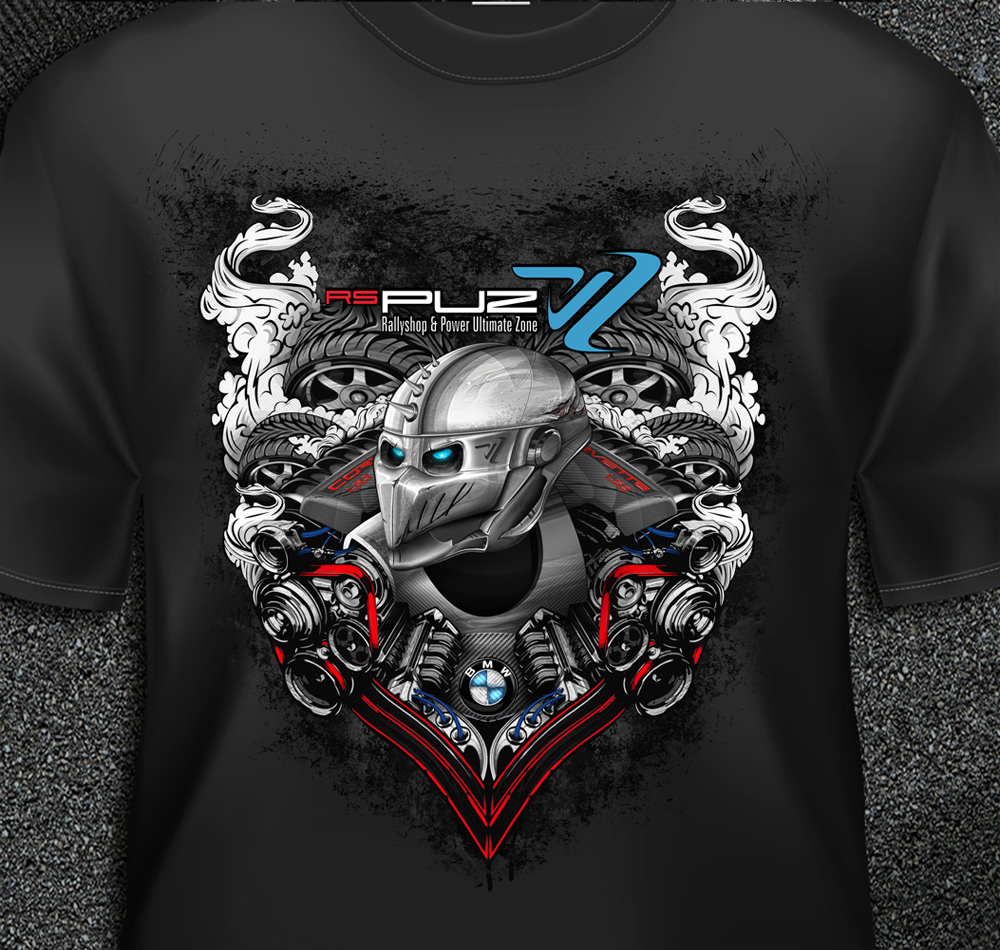 We want You to present our brand-new products – T-SHIRTS.
Idea of creating clothes came from out passion of motorization especially drift. We've wondered how nice it would be to could create own line of clothes till we decided to do it.
At the beginning we want to show You two projects. The first t-shirt is especially for Puz Drift Team's fans because it introduce logo and details associated with this team. On the second one You see stunt's helmet so if You love motorbikes or this kind of sport is for You.
We would be very grateful for every opinion, good or bad because we would get know what we have to improve and in which way we should project clothes to be the best.